How to share your BIM & Other large files
Just a quick post to share information about an excellent new file sharing site which I have just discovered via Michael Clothier on Twitter. WeTransfer is a very quick and simple way to upload files to workmates or clients. It is completely web browser based, so there is no need to download any software onto your computer, like with similar tools such as Dropbox.
All you need to do is browse for the file on your computer, enter your email address, and then enter the email addresses of up to 20 recipients. You are able to share for free, files up to the size of 2GB. If you join the WeTransfer Plus service and pay €10 a month, your file upload limit will be increased to 5GB and you will also be able to share the file with up to 100 recipients..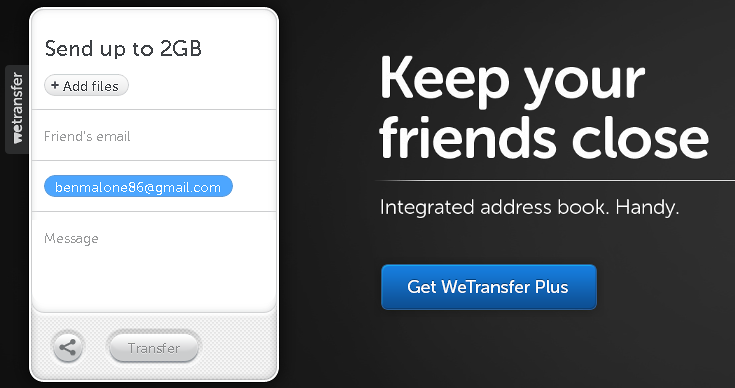 Once you have entered the email addresses, click send. You will see a progression bar with your file uploading. Once the file has uploaded, a download link will be sent to the emails specified. You will even receive a confirmation email when the file has been downloaded! Overall, a very quick and easy way to share a large file with multiple recipients.