How to change font colour on a .pdf file (PAS1192)
It is possible to change the font colour of a .pdf file, despite the fact that they are meant for viewing purposes only. If you are having problems reading text on a specific document, then follow these steps to change the colour to something more readable.
Type CTRL + K or go to Edit > Preferences
Head to the 'Accessibility' tab and follow the instructions below to choose a colour to replace the current text with: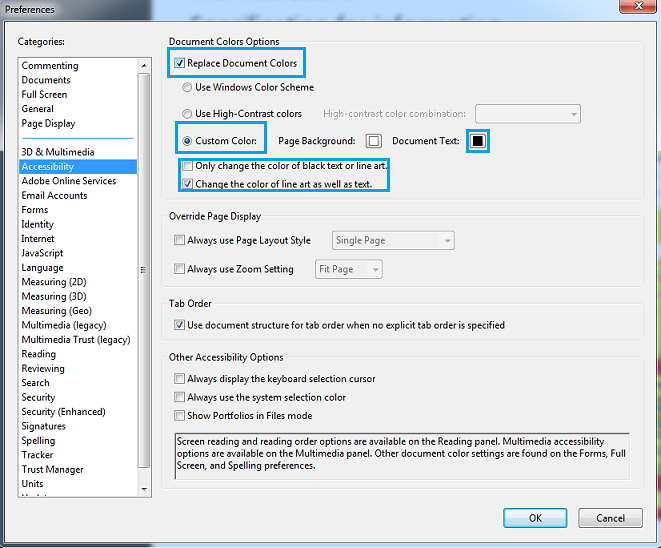 Tags: adobe reader, change font colour, PDF
About Ben Malone
Information Manager for BIM.Technologies in London
BIMopedia brings you the latest news and reviews from the BIM world. Check out BIM Diary for all upcoming events and webinars. You will find the latest BIM standards and protocols under BIM Documents.
BIMopedia
BIM Diary
FARO Construction Day

April 20, 2018 at 10:00 AM – 2:30 PM

FARO Technologies UK - Rugby, CV21 3XH

More info and registration: Click here

How to Deliver COBie, Ifc & Classification for Revit

April 24, 2018 at 9:00 AM – 5:00 PM

Glasgow, Scotland, UK

More info and registration: Click here

The Dark Side of BIM

April 25, 2018 at 5:30 PM – 8:00 PM

London

More info and registration: Click here
Blog calendar