Health and Safety in India
I have just returned from a 4 week vacation to India and will be posting some stories and photos over the upcoming week on my blog. Here is something I saw and wanted to share with you guys, in down town Goa which shocked me a little! Imagine seeing this in Europe!
Okay, so there is some unstable looking bamboo scaffolding holding up some workers who are painting the side of this building, but I became very used to seeing that in India – All types of building supports / soldiers were made from oddly sized peices of bamboo, some how squeezed together to form a 'stable' support – but let's take a closer look at this one!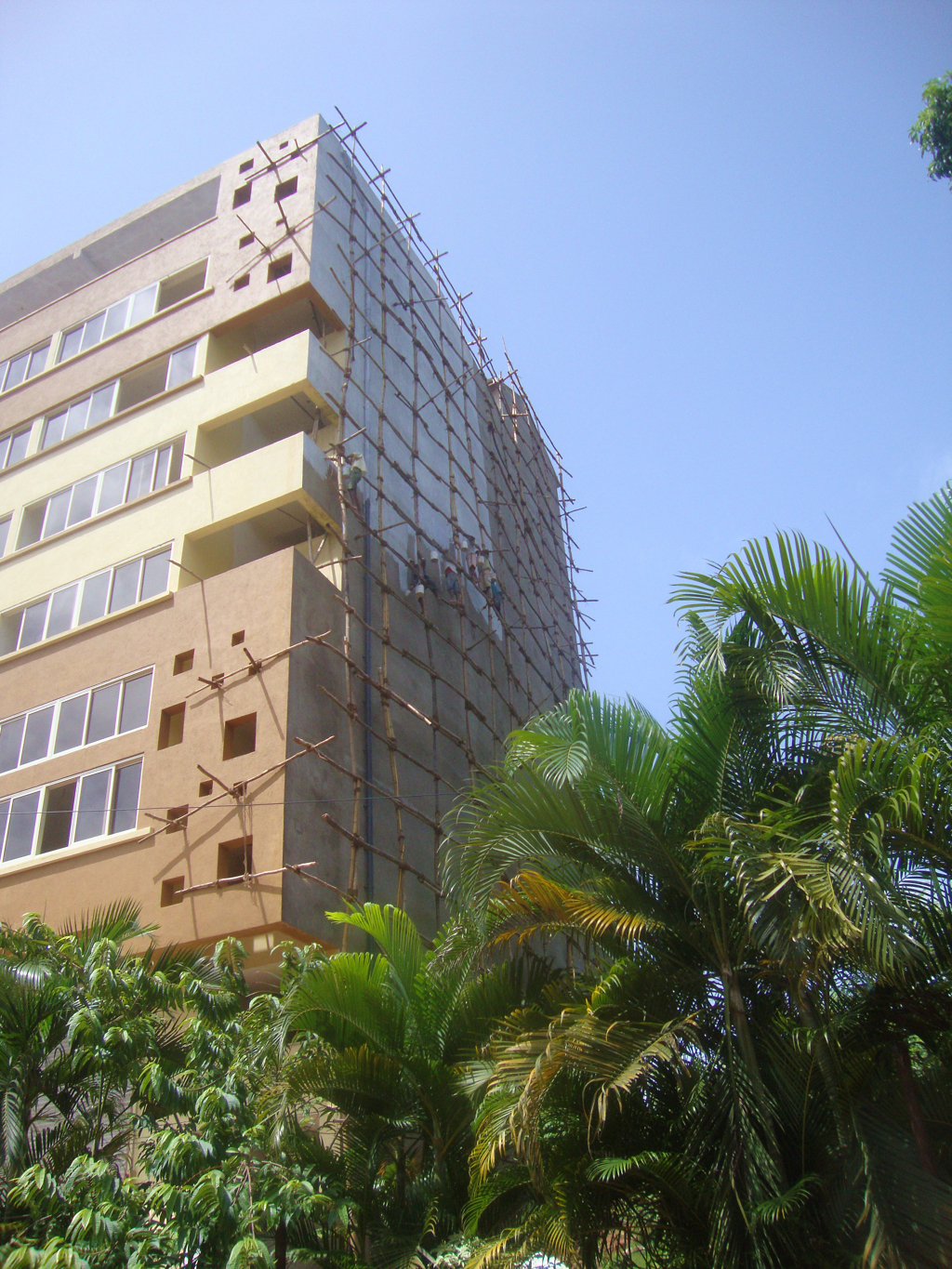 You got to hand it to these guys for their bravery, but this is just crazy – Their paint buckets are safer than them! Absolutely no support or harness to secure themselves from falling at least 35m down to the concrete ground below!! They even started waving at me when they saw me taking a photo, glad none of them slipped!!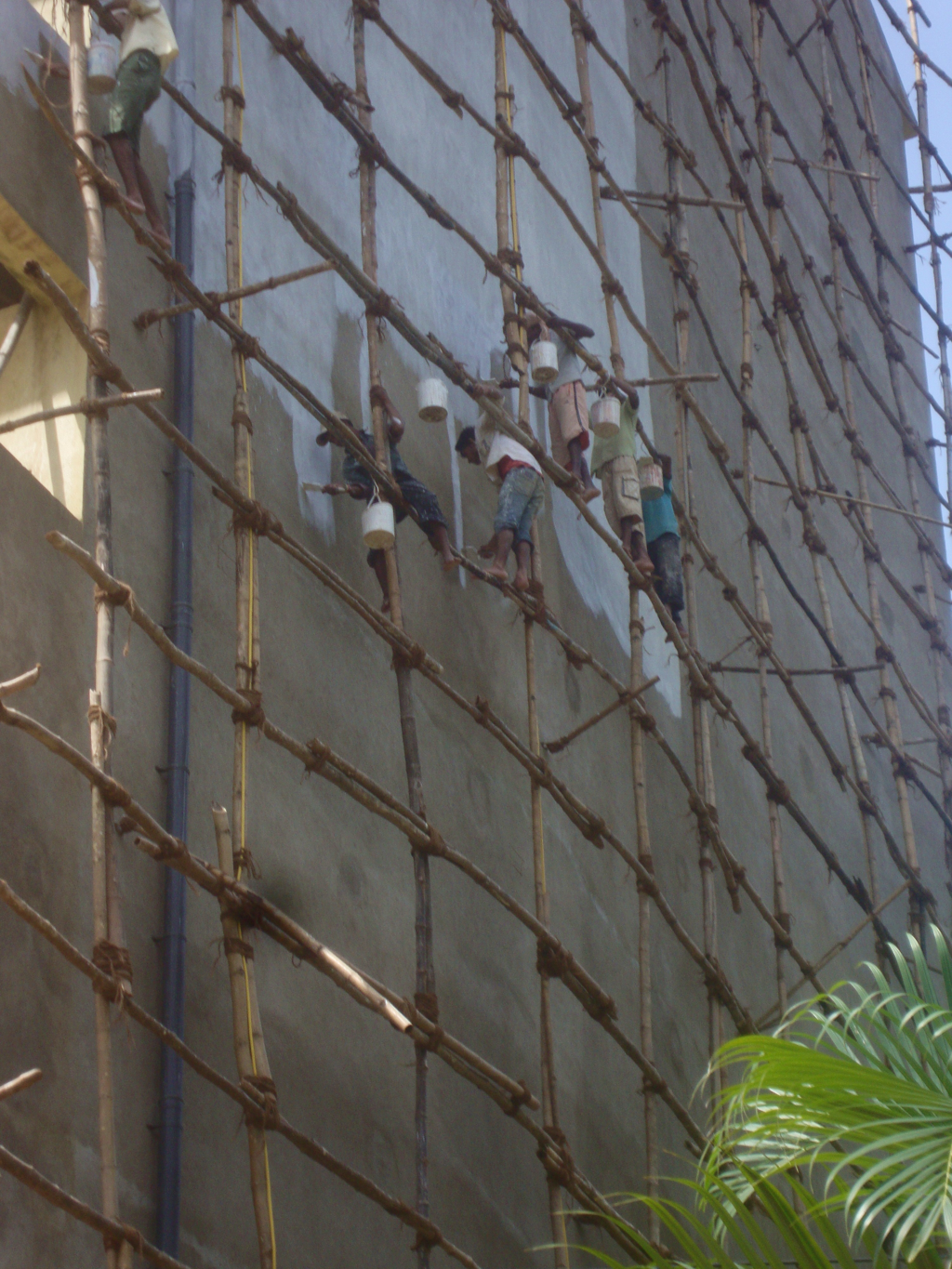 More to come from India soon and back to Revit / BIM this week as well!