Happy holidays to all my readers!
A very warm and Happy Christmas to all my followers. Thank you for the support and reading my blog in 2012. Make sure to check back in the new year for more BIM and Revit content. Looking forward to a great year in 2013! I wish you all a very happy and relaxing holiday.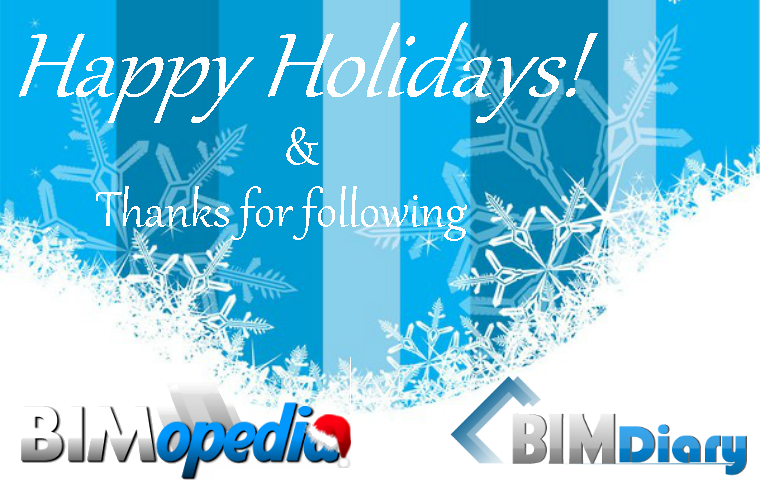 Tags: BIMopedia, Christmas, Happy holidays
About Ben Malone
Information Manager for BIM.Technologies in London
BIMopedia brings you the latest news and reviews from the BIM world. Check out BIM Diary for all upcoming events and webinars. You will find the latest BIM standards and protocols under BIM Documents.
BIMopedia
BIM Diary
FARO Construction Day

April 20, 2018 at 10:00 AM – 2:30 PM

FARO Technologies UK - Rugby, CV21 3XH

More info and registration: Click here

How to Deliver COBie, Ifc & Classification for Revit

April 24, 2018 at 9:00 AM – 5:00 PM

Glasgow, Scotland, UK

More info and registration: Click here

The Dark Side of BIM

April 25, 2018 at 5:30 PM – 8:00 PM

London

More info and registration: Click here
Blog calendar