BIMopedia statistics 2012
I have been running the BIMopedia blog for almost exactly a year now. As the year draws to a close, I'd like to thank you all again for reading – and also publish some statistics about who has been visiting my blog. Here are some statistics which I've picked out from Google Analytics which tracks all visitors and their behaviour to my blog. You can set up your own free Google Analytics tool for your website or blog here.
In 2012 there have been visitors from over 125 countries all over the world, speaking 80 different languages.
The most used browser has been Safari, showing the massive increase in portable devices over the year, Chrome, Internet Explorer and Firefox placed 2-4 respectively.
Interestingly, in relation to the last stat, Windows has dominated the OS statistics with Linux, iOS and Android also big contributors.
The graphic below shows the behaviour of visitors from the UK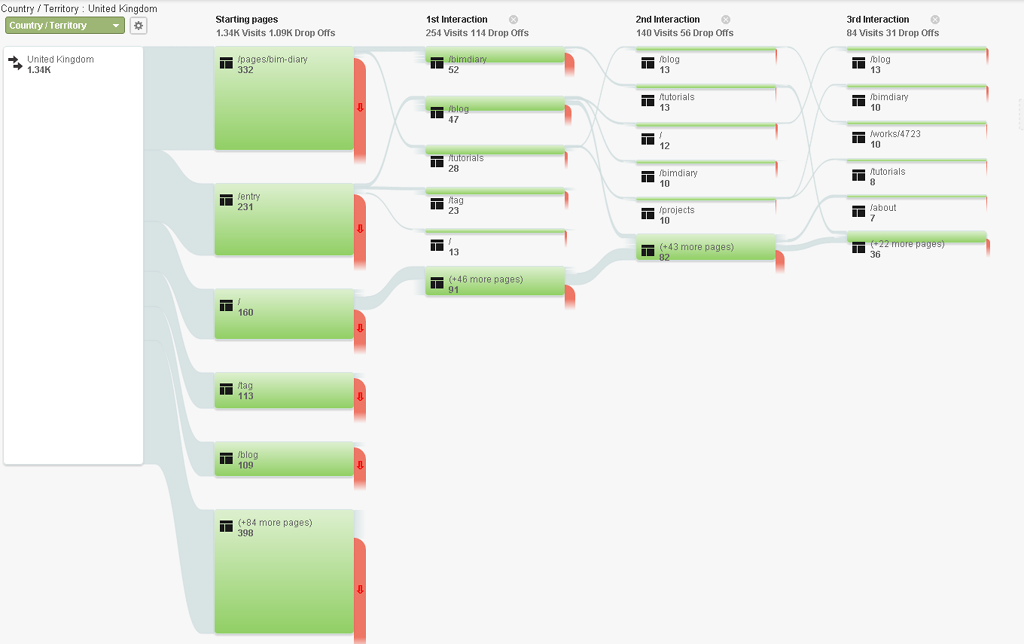 As far as mobile devices – Apple's iPhone has been used most frequently, followed by Apple's iPad and Samsung's GT-I9100 Galaxy S II.
BIMopedia had the most visits from United States, followed by United Kingdom and then Denmark (Most of those were probably me :)
Overall my Blog was the most viewed page on BIMopedia followed closely by BIM Diary, and then the Tutorials section.  

These are my visitor stats from Google Analytics. It is hard for me to tell how many visitors I've actually had from  these stats, as my web server has an automatic relay bot which previews the pages as I'm editing my site – this counts as a visit every time this happens. If I was to guess from my other statistics, I would say a more accurate number would be around 10% of the number listead above – In any case, I'm not counting and am very glad for those who have and continue to view my blog, Thanks! Hoping for a great year in 2013 and I wish you all a very Happy New Year.