Why Revit stands out
I found a great quote whilst reading through Mastering Revit Architecture 2013 – A counter argument to anyone who is complaining about the modeling capabilities of Revit. This particular quote is related to modeling complex stair structures in Revit:
"You can use generic modeling application such as SketchUp, Bonzai, Maya, Rhino, or Autodesk 3ds Max software to model your stair and railing designs. Of course, stair and railing creation will require greater fluency compared with modeling other, more rectilinear objects. But there's a drawback. Even though you'll eventually come to understand the rules for creating and manipulating geometry in a generic modeling application, what still reains difficult is the design idea and the managing design iteration. Although many of the generic applications on the market give you the tools to design complex forms, they seldom give you the rules to manage the iteration of your design."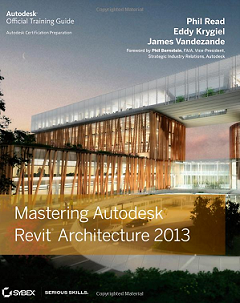 Revit is fundamentally designed to cater for the real world environment. It will not let you get away with creating stairs which are structurally incorrect or physically impossible. (without giving you multiple warnings informing you of a problem) These rules and limitations which are enforced within Revit encourage the user to think outside the box and design in a way which is both spectacular but also realistic. Design iterations are also made very simple with on demand analysis tools.
This is without mentioning, possibly the most important aspect of Revit in comparison to these other programs – the data and relationships generated automatically as you design. There are of course other 'BIM Authoring' applications on the market which are similar in capabilities, but for me, I would always recommend Revit as the number one.
If you haven't already, I would defiitely recommend reading 'Mastering Autodesk Revit Architecture 2013' written by Phil Read, Eddy Krygiel and James Vandezande. Click on the image above for a link to the Amazon listing.